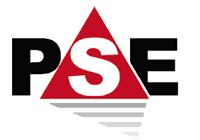 Home
About PSE
Technical Articles
Arc Flash and
Fault Studies
Power Quality
Forensic Investigation
Reliability Analysis
Safety Survey
Product Certification
and Testing
Client Testimonials
Contact PSE
Expertise in Electrical Engineering
Independent Product Engineering/Field Evaluation and Testing
Most electrical jurisdictions or authorities require electrical power utilization equipment to be listed or labeled by an independent, third-party organization that is acceptable to the authority having jurisdiction (AHJ). In many cases, the electrical jurisdictions permit independent, third-party testing laboratories and engineering firms, accredited by the jurisdiction, to perform an evaluation of the product to nationally recognized electrical product standards.

PSE has the expertise to perform engineering and field evaluations of all types of electrical or electronic power utilization equipment. Contact PSE for prompt service to certify your product with low-, medium-, or high-voltage classifications for submittal to the AHJ for acceptance. We have excellent knowledge of the product standards and their application to each type of product. Standards or sections of standards wrongly applied to a product is the most common cause of delays in product acceptance by the inspection authorities and project cost over runs.

Contact PSE by phone, mail, fax, or email. Download the "PSE Contact Form" to your computer. Adobe® Reader® is required to open the file. Email the completed form to contact@power-sci.com for fastest service. The form can also be printed and faxed or mailed.

Once the product evaluation is completed, PSE will apply a label to the product indicating that the product satisfies the requirements of the applicable national consensus safety standards. A report will be issued to the electrical jurisdictional authority indicating acceptance of the product by PSE, subject to final approval by the Authority Having Jurisdiction.
© Copyright 2008, Power Science Engineering LLC (All Rights Reserved)
www.power-sci.com | contact@power-sci.com