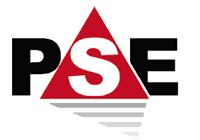 Home
About PSE
Technical Articles
Arc Flash and
Fault Studies
Power Quality
Forensic Investigation
Reliability Analysis
Safety Survey
Product Certification
and Testing
Client Testimonials
Contact PSE
Expertise in Electrical Engineering
Forensic Investigation
Forensic engineering is the process of finding the cause of accidents that are due to failure of equipment, failure to follow or implement safe work practices, and deficiencies in the design or manufacture of a product.

Our forensic engineering studies have been responsible for accurately determining the cause of many accidents attributed to exposure to electricity. We will work to improve the design of the electrical system or electrical equipment, the work environment, and the work practices to prevent future accidents.

In cases where the accidents are due to faulty product design, faulty installation, lack of adequate training or deficient work environment, we can act as expert witnesses.
© Copyright 2008, Power Science Engineering LLC (All Rights Reserved)
www.power-sci.com | contact@power-sci.com